WEB DESIGN + WEBSITE DEVELOPMENT SINGAPORE
We design websites that
Amplifies
your Business
We design and build websites that are not only Good Looking, but also primed for Business leads generation and optimized for Search Engine Results.
Contact us for a Free consultation
Tell us all about
Your
Business Goals
Contact us here to schedule a quick discussion on your Website Design project.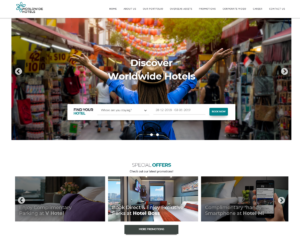 We are a Singapore web design company & web design agency that focuses on Functional and Creative Website Design solutions for Companies and Businesses at affordable prices. Founded circa 1999, we are trusted by a variety of businesses and brands across different industries in Singapore.
Every business today absolutely needs a website. And a good Website Design depends on a good amount of factors. Apart from the engaging visuals, we will ensure that your website has the best qualities. Fast loading, Secure, Searchable, Mobile Responsive and Optimized for Sales Leads!
Responsive

Web Design and Development
Having Mobile Friendly Website is one of the most important factors for businesses today. Business deals and enquiries are conducted conducted on the go everyday. As such, your website must be mobile responsive to fit perfectly on mobile phones and tablets. At EADC, we ensure that your website looks pixel perfect and on point on all devices.
Made to Measure,




Web Design

Solutions
We specialize in Customized Website Design and Development. From creating a fresh new website to making improvements to your current one. No task is too trivial or too complex.
Full Service
Website
Management
We'll take care of your Web presence, so that you can focus 100% on your Business. From Web Hosting to Digital Marketing, as your Web Design Agency Partner, we'll take care of all your Digital needs.
Brands that we
Worked
with
Trusted by Global Brands and Small Businesses alike, we strive to provide quality Design and Affordable Web Design Solutions for our clients.
National University of Singapore
Gillman Barracks
Tripartite Alliance of Fair Employment Practices
Singapore Tripartism Forum
ABR Holdings Ltd
Hai Leck Holdings Ltd
Hyflux Ltd
Yoma Strategic Holdings Ltd
Wilton Resources Corporation Limited
Air & Odor Management Pte Ltd
A Little Seed
AOM Australia
Anthology
Chinese Metaphysics Centre Pte Ltd
EPChem Pte Ltd
Experience Matters
fertiMertrics Pte Ltd
Kopitiam Investments Pte Ltd
Hanalytics Pte Ltd
Henry Gas Pte Ltd
Objectifs
Optvio Pte Ltd
Progreso Pte Ltd
Kopitiam Investment Pte Ltd
Sinema.sg
Sincere Food
Timbre Group Pte Ltd
Warriors FC
Wealth Asia Media
Worldwide Hotels
Akai
Nakamichi
Sansui
SMEG
GE Appliances
Starbucks
Wendy's Singapore
I want to commend Troy for his dedication, commitment, technical abilities, on time delivery – but above all – his creative and artistic side made all the difference – choice of colors, layout and ease of navigating the website contents – all came together beautifully. I herewith HIGHLY recommend EADC for webdesign .
Stein Haugan
fetiMetrics pte ltd
Great value, highly responsive and customer-focused. We have worked with Troy who provided a really high level of service. Would recommend!
Stephanie Ong
Air & Odor Management Singapore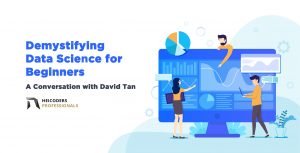 Data Science and Data Analytics are undoubtedly trending buzzwords in recent years. According to the NUS, the data analytics industry is reported to contribute at least S$1 billion per year
In recent years, Data Science and Data Analytics has become a very much sought after skill. Drawn to the fact there is a lack of Data Science talent in Singapore
Getting your new business details listed onto online Business Directories is on of the very first things you should do to get your business exposure. Furthermore, Local Business Directories give